To contact us by email:
4allfaster@4all.com.br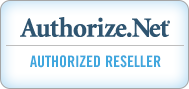 4ALL Faster Communication Inc.
Like any large company, 4all Faster Communication Inc. has a team of outstanding professionals in key areas. Our team is always updating, searching for new knowledge and new technologies to always seek to guarantee a good service to customers and friends.
We conducted studies, research, consulting and educational development projects in areas such as internet, intranet, telecommunication systems, satalites, software applications, advice on analysis and deployment of systems, implementation of networks.
If your company needs a website that requires database for your needs, please contact us. We offer services in php4 and MySQL for your comfort.
For more detailed information, please contact us. We can help your business so you get more successful.
Directors
C.S.
H.S.
M.C.N.T.
A.M.

Consultants
Dr. D.S.
S.F.
M.F.
M.G.
Dr. A.H.A.J.
Dr. E.N.
E.S.J.
R.C.F.
A.R.O.